theScore examines the most important Premier League developments from the weekend, dissecting the biggest talking points after a busy slate of action.
Pressure mounts on Lage
The wait to celebrate a Premier League victory at Molineux continues for Wolverhampton fans. On the heels of their first win of the season, a home clash against newly-promoted Brentford was supposed to continue their bid to kickstart the campaign after a slow start.
Instead, Bruno Lage's men produced their poorest performance of the season, leaving the Portuguese manager at risk of becoming the Premier League's first coaching casualty.
The hosts squandered countless scoring opportunities against a Brentford side that was more than comfortable in countering Wolves' high press. After falling behind 2-0 in the first half, there was a glimmer of hope when Brentford went down a man after the break. But it was the same old story for Lage's side, as Wolves never found a way to capitalize on their advantage en route to ending the day without registering a shot on target.
The embarrassing display might not be enough to end the Lage era in the immediate future. Still, the heat will undoubtedly increase if Wolverhampton's struggles continue over their next two league games against Southampton and Newcastle.
Mane responds to the critics
Liverpool manager Jurgen Klopp often says Sadio Mane is a victim of his own success. Doubts emerge any time the Senegalese winger fails to live up to the incredible expectations he's set during his five-and-a-half-year tenure at the club. But many times, Mane – still in his prime at age 29 – doesn't need much time to reverse the downward trend.
His goal Saturday against Crystal Palace was a timely antidote. Mane needed to make a statement after being benched for Wednesday's Champions League bonanza versus AC Milan, and he did so with his 100th goal in all competitions as a Liverpool player. He also became the first Premier League player to score in nine consecutive matches against the same team.
Longest scoring streak vs. one club
| Player | Opponent | Matches |
| --- | --- | --- |
| Sadio Mane | Crystal Palace | 9 |
| Robin van Persie | Stoke City | 8 |
| Jimmy Floyd Hasselbaink | West Ham | 7 |
| Romelu Lukaku | West Ham | 7 |
| Olivier Giroud | Aston Villa | 7 |
Liverpool struggled to find a breakthrough until Mane rushed to bury a rebound off Vicente Guaita's initial save. Palace put up a great fight, and Guaita played fantastic in goal with seven saves. The Reds might have succumbed to the same frustration that denied them points last season if it wasn't for Mane's quick feet and typically good positioning. Instead, his effort put Liverpool at ease and helped turn a tight contest into a 3-0 win.
Ramsdale strengthens bid to win starting job
Aaron Ramsdale proved Arsenal manager Mikel Artera right, once again, as the English 'keeper capitalized on another starting opportunity with a strong performance in Saturday's narrow win over Burnley.
In what was ultimately an ugly victory for the Gunners, Ramsdale starred with a commanding performance to strengthen his grip on the starting job over counterpart Bernd Leno. He made a trio of big saves and was outstanding in establishing a strong presence in his box, which Arteta noted after the match.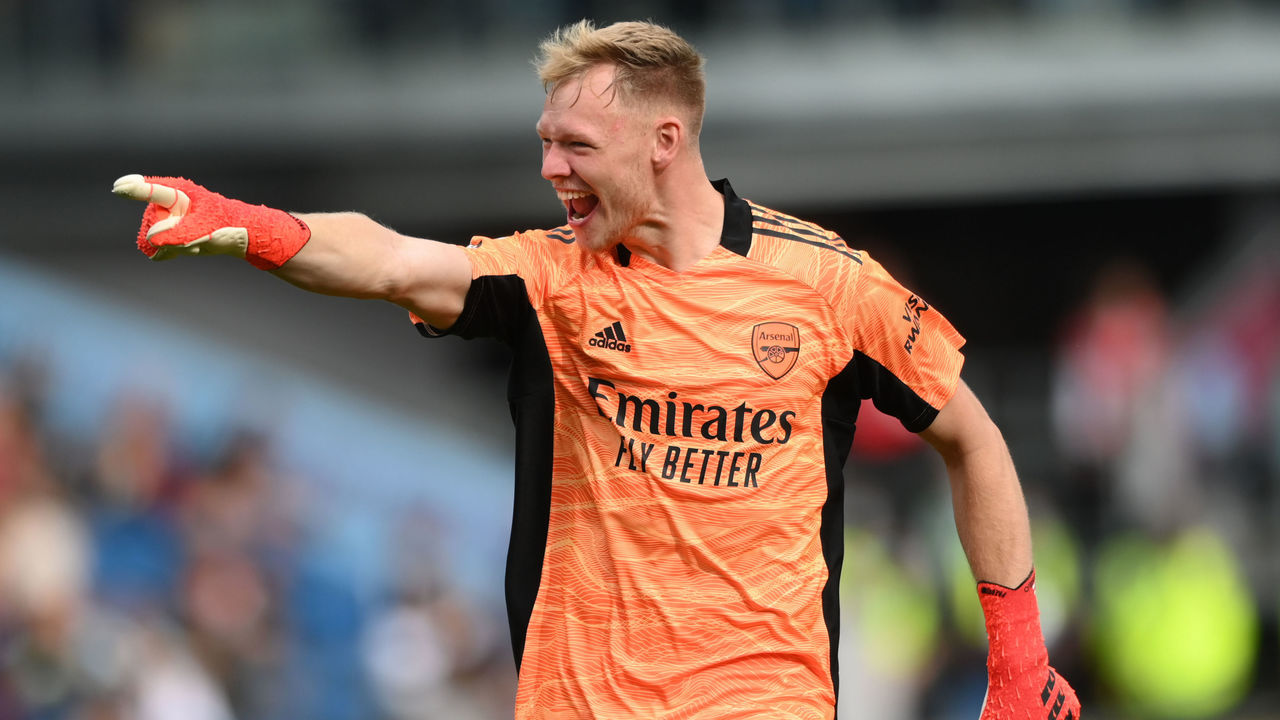 "That's his character and his leadership," Arteta said. "That's how he presents himself as a person as well, and that's what I like. He has a presence, and he dominates his area."
Now that Ramsdale has three clean sheets under his belt and appears to have a fan in Arteta, Leno could be relegated to appearing exclusively in the Carabao Cup and early rounds of the FA Cup if the 23-year-old keeps this up.
Midweek hangover is no joke
Manchester City laid an egg Saturday.
The Premier League holders, just a few days removed from a hectic Champions League win over RB Leipzig, could only muster one measly shot on target in a goalless home draw with Southampton. The result moves Pep Guardiola's team three points back from the top spot in the table. The lone effort, which came in the 90th minute, matched the club's lowest tally in a league outing since 2017. It was all very lethargic, even though Guardiola made five changes to the lineup that started Wednesday's 6-3 win.
Southampton deserve plenty of credit for a dogged, determined defensive performance – it takes two to tango – but Manchester City should be crafting more opportunities, regardless of the circumstances, with all their attacking riches.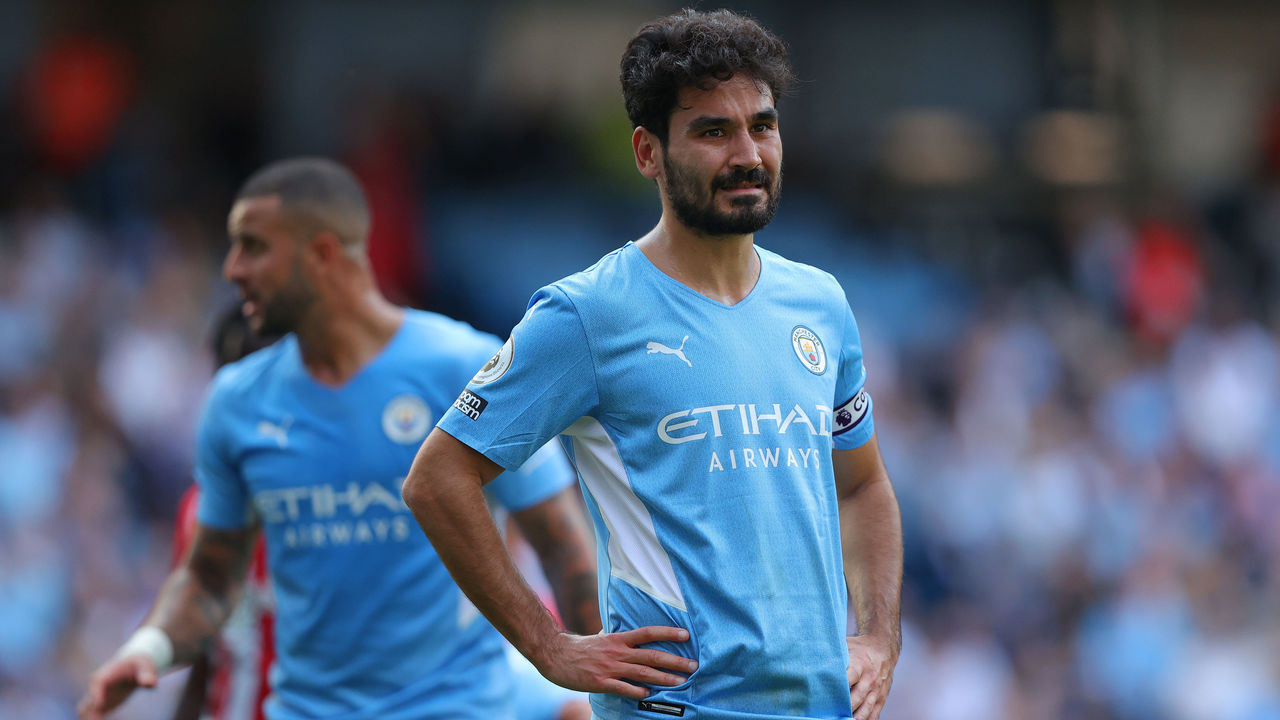 It calls into question the club's inability to procure a bonafide No. 9 in the summer transfer window, even if Jack Grealish, the player they splashed big money on, was once again a shining light on the left side of the attack.
Was this just a bad day at the office, or a sign of bigger issues? Mouthwatering matches against Chelsea, Paris Saint-Germain, and Liverpool over the next few weeks will provide a clearer answer.
More to come from Bailey
What a cameo.
Leon Bailey only played 21 minutes against Everton on Saturday, but they were some of the most electrifying of the campaign thus far. The Jamaican winger, recruited amid much excitement from Bayer Leverkusen this summer for roughly £30 million, came off the bench and took over proceedings, creating a Lucas Digne own goal before opening his Aston Villa account with a thunderous finish in the 75th minute to cap a 3-0 triumph.
He had to be replaced shortly after due to a thigh issue but was still named man of the match. That alone shows how dominant the speedy attacker was.
"He's really special. He's a really good player," manager Dean Smith gushed post-match. "That's why we got him here. He's a good lad, the lads love him. He's really humble, and a good person."
Replacing Grealish was always going to be an impossible task, but Bailey will soften the blow of the former captain's move to Manchester City if he builds on Saturday's performance – assuming he's fit. With games against Chelsea, Manchester United, Tottenham Hotspur, and Arsenal coming over the next several weeks, Bailey will get a chance to showcase his skills to a wide Premier League audience who may not yet be aware of how enjoyable he is to watch.
Manchester United still a team of individuals
Manchester United have, for the most part, relied on individual talent to win games this season. It happened again Sunday, with Bruno Fernandes sending in a delectable ball to Cristiano Ronaldo for the opening goal and Jesse Lingard firing a remarkable shot to win the match. Everything in-between was very average.
The pressure on Ole Gunnar Solskjaer is clear. He's never had a more accomplished ensemble at his disposal, and it's now up to him to find a way to make it all work, even if it comes at the expense of younger players' development. At the moment, Solskjaer doesn't seem to have a plan. Luckily, his best players are figuring it out for him.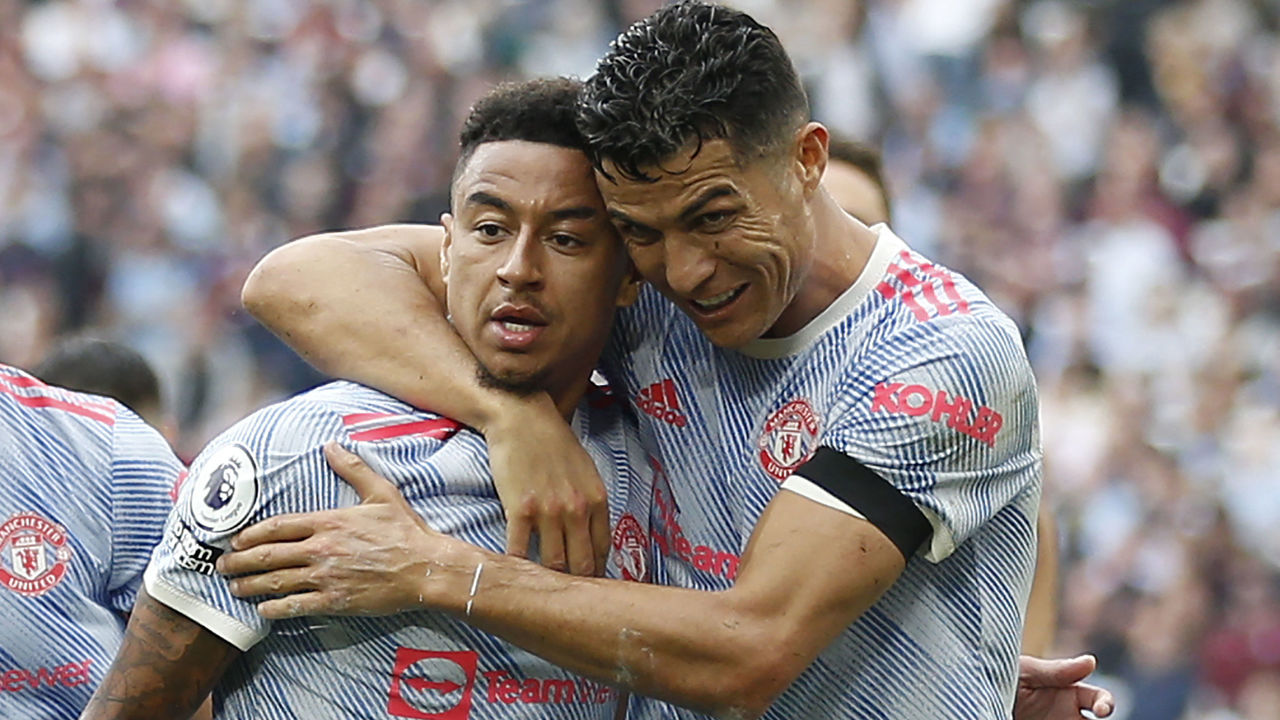 It's not necessarily a bad thing, so long as United continue to win games. If and when it goes wrong, Solskjaer will have to identify solutions on the fly. The problem is that he's often struggled to make adjustments in his two-and-a-half years in charge, specifically when it comes to substitutions. West Ham wrestled control of Sunday's game in the second half, winning duels both in the area and in midfield, and Solskjaer responded by throwing on Nemanja Matic. It hardly moved the needle.
Ronaldo certainly isn't the issue. He's scored in every match since returning to the club, and Fernandes seems to have a telepathic understanding with his compatriot. But how far can this team go without a discernible style of play? It depends on the form of two or three players.
Last-minute subs shouldn't take penalties
The crowd roared as manager David Moyes threw on West Ham United's longtime captain, Mark Noble, in the 95th minute. The fans knew why: a penalty had been awarded, and the 34-year-old was near-flawless from the spot. Noble had converted each of his last 10 spot-kicks, dating back to December 2016. Moyes said afterward he couldn't possibly leave one of the Premier League's best penalty-takers on the bench with a late equalizer on the offing.
"We got a penalty kick, and I have one of the best penalty-takers in the Premier League and Europe. I think if I hadn't made the decision, I'd have been more annoyed with myself," the Hammers boss told BBC Sport.
"I asked him and he said, 'I'm ready.' He has a great record; why would we not? We've missed a few recently, so I thought I'd take the opportunity to bring Mark on."
But Noble's penalty was saved. He hadn't warmed up, and he had only played a total of 10 minutes all season. He hadn't even taken a penalty since before the start of the pandemic. Noble's previous penalty-taking record seemed to blind Moyes to the circumstances of Sunday's game.
Converting penalties isn't quite like kicking a field goal in the NFL. The moment may seem similar, involving a singular kick of a stationary ball, but NFL kickers make a career out of coming in from the cold. Even then, kickers practice field-goal attempts on the sideline against a big piece of mesh.
Footballers aren't built this way. They require touches on the ball, and there are many capable of scoring a penalty anyway.
Unlucky Leicester can't catch a break
Leicester City's struggles continued Sunday, as Brendan Rodgers' men were unlucky to leave the American Express Community Stadium without at least a point against Graham Potter's high-flying Brighton & Hove Albion.
In all, three controversial calls cost Leicester on the south coast. The first came when Brighton were controversially awarded a penalty just before halftime, which Neal Maupay converted. Leicester's woes carried over into the second half when Danny Welbeck doubled the lead for the hosts five minutes after the break.
Confidence was restored after Jamie Vardy netted the 150th goal of his illustrious Leicester City career. But the club's frustrating day was about to get even worse. Twice the Foxes thought they'd scored an equalizer only for VAR to call both goals back because Harvey Barnes was adjudged to be offside.
While there's no doubt Barnes was clearly in an illegal position on the second disallowed goal, the first decision was a cruel one that cost Leicester dearly. Third-place Brighton went on to celebrate the victory and their best start to a season in the Premier League while the Foxes toil in the bottom half of the table.
Tottenham in transition, and nothing more
Tottenham's three 1-0 wins to begin their Premier League campaign gave false hope to Spurs fans: this is a transitional season and little else, just as many forecasted before the term kicked off.
It only took injuries to Lucas Moura and Steven Bergwijn, plus a suspension for Japhet Tanganga, to expose Tottenham's shallowness in certain positions and a lack of trust in young players pushing for top-flight minutes. There are also other squad members who should've been moved on long before this summer.
Central midfielder Giovani Lo Celso was an uncomfortable fit to the right of Nuno Espirito Santo's attacking trio in Sunday's 3-0 home loss to Chelsea. His inclusion suggested that 20-year-old Bryan Gil isn't ready for much more than Europa Conference League games. Emerson Royal's struggles against Crystal Palace and Chelsea indicate he would've benefitted from a more gradual introduction to the English game, but fellow right-back Matt Doherty is out of favor. And Dele Alli, following a promising showing in Spurs' opening-day defeat of Manchester City, was ineffectual and easily beaten in the air for Thiago Silva's header.
Spurs seem incomplete. There are some elements that are capable of becoming the future spine of this team – Cristian Romero did fine on his full Tottenham debut, especially considering the little time he's had with his new teammates, while Gil and Oliver Skipp have promise. But Nuno's side needs fine-tuning and offcuts need discarding.
This will take time.
Tuchel's Chelsea show their resilience
Thomas Tuchel has his luxuries at Chelsea. How many managers can look to their bench and find the likes of N'Golo Kante and Timo Werner waiting in the wings? But it's the way Tuchel manages games – with little adjustments here and there – that makes him a phenomenal coach and Chelsea a well-oiled machine.
Chelsea survived Tottenham's onslaught in the first half to emerge victorious by a considerable margin, and they did so with careful maneuvering. After withstanding Spurs' high pressing, the Blues began to take the sting out of the game with prolonged spells of possession before flexing their own muscle with Kante's introduction at halftime. The game swung entirely in Chelsea's favor when Thiago Silva rose to head in the opener in the 49th minute.
First half
| | Possession | Shots | Expected Goals |
| --- | --- | --- | --- |
| Tottenham | 52% | 6 | 0.67 |
| Chelsea | 48% | 6 | 0.43 |
Second half
| | Possession | Shots | Expected Goals |
| --- | --- | --- | --- |
| Tottenham | 42% | 2 | 0.06 |
| Chelsea | 58% | 14 | 1.78 |
Tuchel has clearly taught Chelsea how to stay patient. Less experienced teams would've lost a game like this, having thrown caution to the wind to seize control. But the west London side used possession to equalize the flow of the game and took its opportunities when they came up. The players kept moving into different pockets of space, wearing out Spurs defenders. Silva's header came off of a run he started on the edge of the penalty area, and Antonio Rudiger shuffled free in the 18-yard box to score the late insurance marker, showing energy even at the tail end of a tiring match in hostile territory.